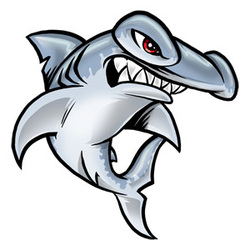 Welcome
to
Hammerhead
Alley
---









Congratulations to our graduating seniors
​​
---
2016 Swimming Team Coaching Staff
Head Coach - Kevin Pierce
Asst Coach - Nick Foltz
You do NOT need to know how to swim or dive to participate on either team -
WE WILL TEACH YOU
If you are interested in joining the swim team in 2016
please email
swimteam@ridleyparkswimclub.com
to obtain more info.
In-Season Practices
at the RPSC
Starting June 20th - 10 and under practice 8:30-9:30 am
11 and over practice 9:30-11:00 am
Evening practice days and times to be determined
Dive practice starts May 31st at 6:00 pm and continues every weekday until the end of the season. Special diving practices before dive meets will be arranged by Coach Dyer.
Swim LessonsSwim lessons will be held Monday through Thursday from June 13th to June 30th, the second session will run July 11th to July 28th - you will get 12 total half-hour lessons. The total price for the lessons is $200. If for some reason you need to miss a lesson, we can use any of the Fridays as a makeup day.To register please send an email to swimlessons@ridleyparkswimclub.com
Diving Team
If you are interested in joining the diving team, please contact Coach John Dyer at
swimteam@ridleyparkswimclub.com
to sign up or to obtain more info.
In-Season Practices
- at RPSC 6PM
On dive meet days, practice will be at noon
---
Photos from the 2015 Swim Meets

---
Swimming Stroke How-to videos